Submission to Town of Niagara-on-the-Lake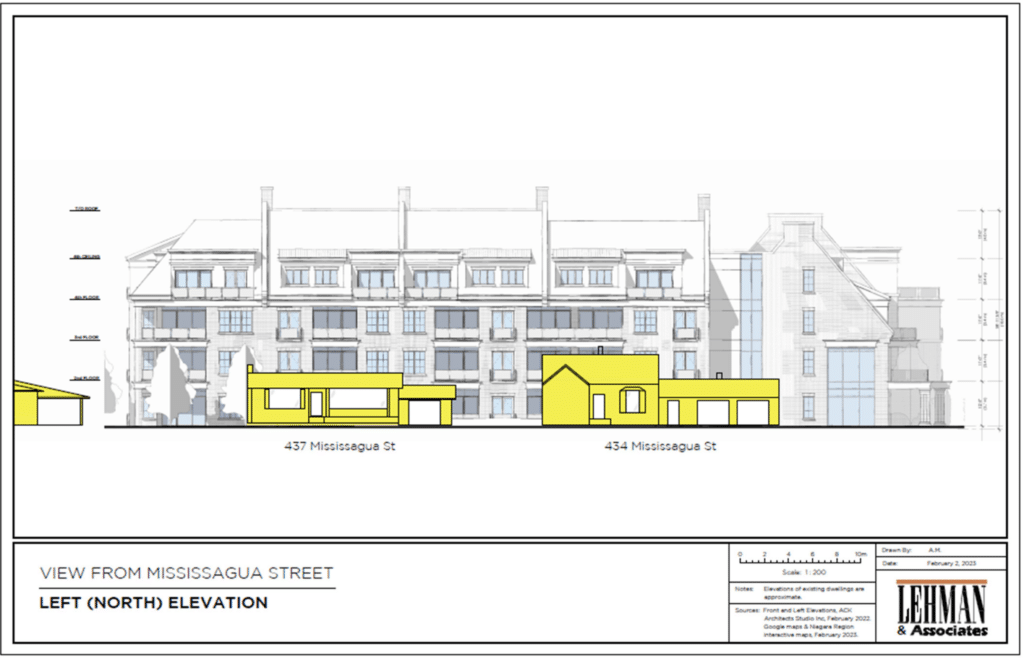 On behalf of The Niagara Foundation, I wish to register our strong objection to the Official Plan Amendment ("OPA") proposed for 223-227 Mary Street.
The current application is the second time since 2015 this wholly inappropriate and incompatible project has been presented to Council for consideration. In 2015, The Niagara Foundation engaged Lehman & Associates ("Lehman") to prepare a planning opinion on the proposed OPA. This document concluded, among other findings, that:
"The planning approvals requested would allow for the construction of a building with a mass and height that is out of character with both the immediately adjacent uses and the surrounding neighborhood. While a full analysis of character cannot be undertaken as there is no site plan application before the Town, it is clear that a four-story building located in the middle of a block is not consistent with the built form, massing or spacing of the existing homes in the area."
Earlier this year, we re-engaged Lehman to update the report. The conclusions in the 2023 report are consistent with the 2015 version, identifying numerous shortcomings in the application, areas where the application fails to meet requirements of the Official Plan and the approach taken in submitting the application. However, a single statement perhaps best summarizes the report's findings:
"It is difficult to find an adjective that describes how inconsistent the proposed building is with the existing or planned densities."
The 2015 and 2023 Lehman reports are enclosed.
The Niagara Foundation was established as a voluntary charitable organization in 1962 to promote the history, traditions, and culture of the Niagara area. We believe heritage architecture—not just individual buildings but the context, streetscape, landscaping, and related features—are worth preserving. We are not anti-development and recognize that growth is both inevitable and desirable. However, the Town of Niagara-on-the-Lake has identified intensification areas within the Old Town…and Mary Street is not one of those zones.
In order to limit the assault on Niagara-on-the-Lake heritage, we strongly recommend that the Town: a) enlarge and rigidly define the Heritage Area; b) set parameters for development within this area; and c) be clear, act consistently and defend these parameters. Above all, we recommend that you do not create a precedent for similar applications by approving the proposed OPA at 223 – 227 Mary Street.
The Niagara Foundation
Lyle Hall, President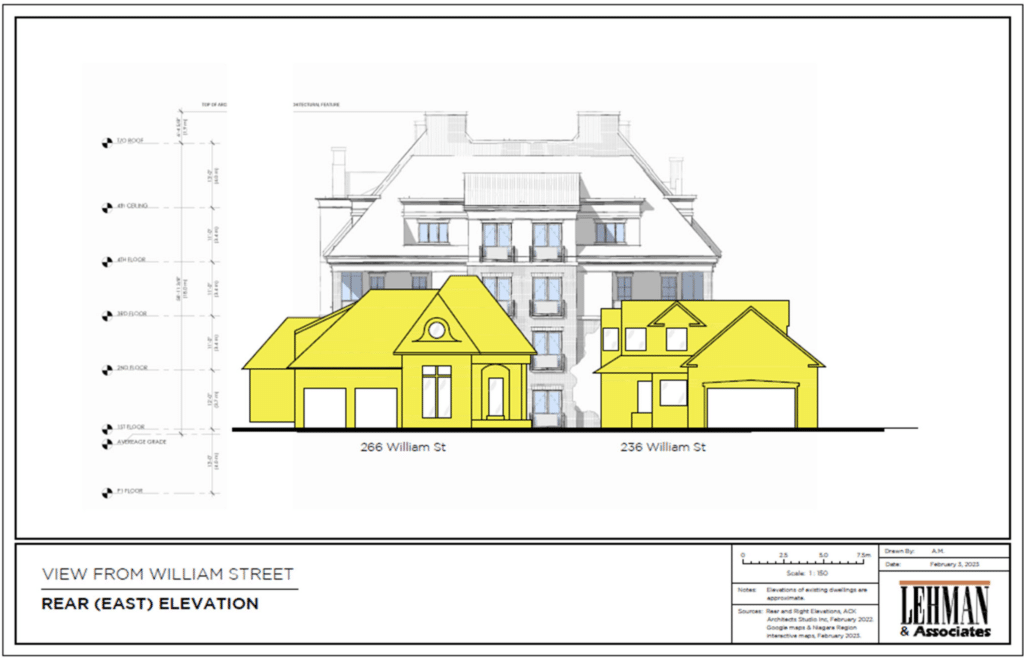 ---
View PDF files about Mary Street proposal
NIAGARA FOUNDATION PRESENTATION FEBRUARY 2023
---
Lehman & Associates planning OPINION FEBRUARY 2023
---
Lehman & Associates planning OPINION JUNE 2015